Dubai is famous for its soaring skyline – and that's not the only feat of engineering to capture the world's imagination. Built from reclaimed land in a series of artificial archipelagos, Palm Jumeirah is shaped like a palm tree when viewed from above. 
The unique island is home to some of Dubai's top luxury resorts, including Atlantis, The Palm, FIVE Palm Jumeirah Hotel, Jumeirah Zabeel Saray, One&Only The Palm and many more. There are fantastic fine dining options, such as Nobu and 101 Dining Lounge, and more than 80 restaurants, lounges and other attractions at The Pointe, located along a scenic promenade at the tip of The Palm.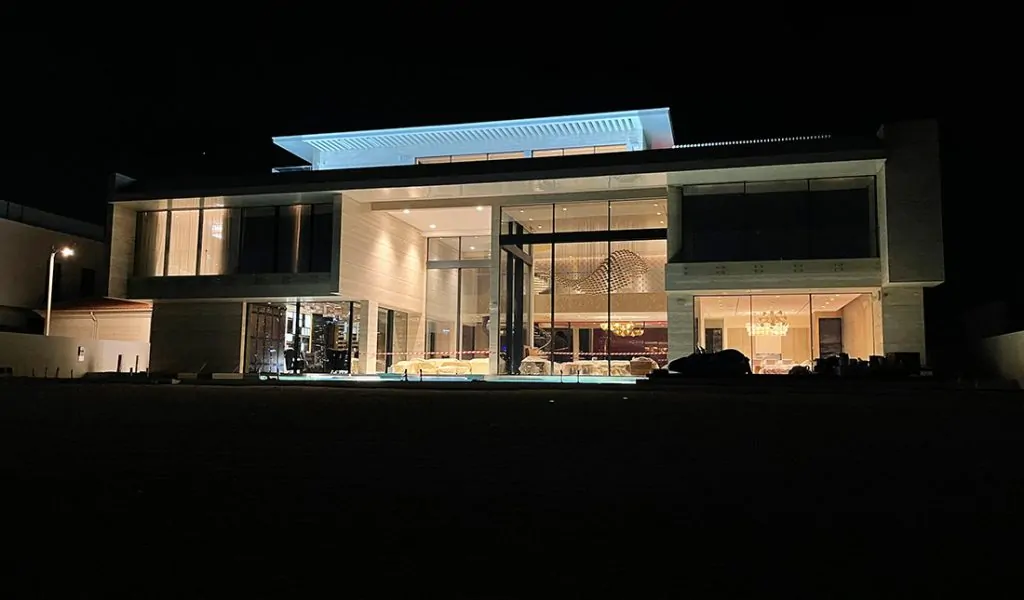 Luxury Villa built to specifications as per design for a London based VVIP client. Heilbronn constructed the villa to specifications provided by client.
Another successful Villa built to specifications in the Palm Jumeirah for a VVIP client.